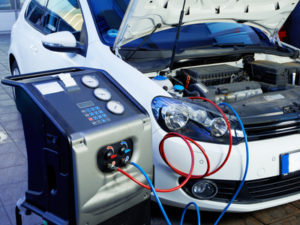 Car air conditioning service would become vital if there is an issue with the air conditioning system of the vehicle. There could be various possibilities causing a fault in the air conditioning system such as:
There could be visible signs of a leak from the refrigerant.
There could be an issue with the compressor of the air conditioner.
There could be a problem with any compartment of the air conditioner and hence, summer would be quite uncomfortable.
In order to have peace of mind, it is important to get a regular car service. The benefits of air conditioning system in a vehicle are not confined to summer only as it is useful in getting rid of fog on windscreen during winter. When the air conditioning system is not working properly, it would be wise to take it for a service and let the experts get an evaluation of the underlying issue. Humidity is a common issue and an air conditioner can play a vital role in providing a comfortable journey especially if the commute involves several hours it would be wise to take the car for repair as soon as possible. Apart from that, it would be wise to get regular car services in order to keep the car in working condition. Taking care of the car is the utmost priority for some people.
Bob Watson Service Centre aircon regas & repairs can be your one-stop solution if you are residing in Hawthorn East & surrounding suburbs looking for car services. We offer car service, log book services, mechanical repairs, mechanics, car exhaust repairs and so much more.
Our aircon regas & repairs service is just a call away. Simply call at 03 9882 2451 and find information on the website for all the relevant services. Contact us or book online and enhance the automotive experience.