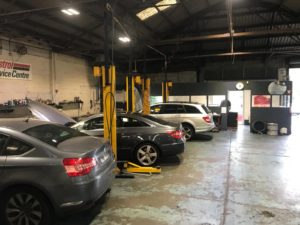 Automotive repairs are inevitable. Even if you have a brand new car, you may encounter a few mechanical issues that need the attention of a mechanic. If you are based in Canterbury and are looking for a reliable car service centre, you can trust Bob Watson Service Centre. With more than four decades of experience in the industry, we provide our customers across Canterbury with the most efficient automotive services at the fairest prices.
Range Of Services Available At Bob Watson Service Centre:
Logbook Service Canterbury:
At Bob Watson Service Centre, we are authorised to provide logbook service for vehicles of all makes and models. We have experienced mechanics who have thorough understanding of vehicles and their logbook service requirements, so you can rest assured that your car is in safe hands.
Roadworthy Certificate Canterbury:
When you bring in your vehicle to us for roadworthy certificate, one of our licensed testers will check all the safety parts of your car and issue the certificate if it meets the safety standards and regulations imposed by VicRoads. If your vehicle is not up to the expected standard, we will work on your vehicle upon your approval to make it roadworthy.
Brake & Clutch Repairs Canterbury:
Your safety matters to us a lot. As one of the most customer-focused auto repair shops, we guarantee to perform brake and clutch repairs in line with the manufacturer standards using OEM parts, no matter which make or model you own.
Pre-Purchase Inspection Canterbury:
When it comes to pre-purchase inspection, our experienced mechanic will check the interior, brakes, clutch, suspension, fluid levels, lights, chassis, steering and car under-hood, and provide an unbiased report on the same. If required, we will also run a road test to make sure that the vehicle is in drivable condition.
Whether it is a simple routine maintenance or intricate mechanical repairs, we can fix the problem and get you back on the road quickly. For appointments and quotes, give us a call on 03 9882 2451.