When it comes to brakes and clutches, the frequency at which you brake and the way you drive will have a huge impact on their lifespan. If you are able to identify any impending brake & clutch problem in your vehicle, you must get these components inspected and repaired by well-trained professionals. Here at Bob Watson Service Centre, we have Certified Mechanics who can provide you with quality clutch & brake repairs at a fair price. We work on all makes & models, ensuring your safety on the road.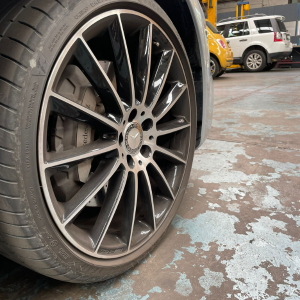 Brake Repairs & Service:
Regardless of the type of braking system you have or the issue you deal with, we have the expertise, experience, and equipment to get the job done right. We understand the brake failure is a very serious problem that can put your life at risk. That's why we recommend having your brakes inspected every 10,000 miles or if you experience any of the following signs.
Vibration or shuddering when applying brakes

Hard brake pedal

Grinding & squealing brakes

Soft, spongy or low brake pedal

A vehicle pulling to the left or right when applying the brake

Braking warning light stays on
If your vehicle shows any of the above-mentioned signs, bring your vehicle to Bob Watson Service centre and let our experts provide you with a quick evaluation and service to ensure that the problem is eliminated before it becomes a major issue.
Clutch Repairs & Service:
Like so many other parts of a vehicle, clutches wear out over time. The rate at which clutch wears depends on various factors, including road conditions, weather conditions, landscape and your personal driving style. Here are a few signs that indicate that you have a clutch problem.
Sticky, spongy vibrating or loose clutch pedal

Difficulty in shifting gear

Slipping clutch

Momentary loss of acceleration

Squeaking or grumbling noise when pressed
Problems with your clutch system can affect the overall performance of your vehicle. Our experienced mechanics can diagnose and fix any clutch problem, getting your vehicle back to top working order.
For clutch & brake problem or any car service & repairs feel free to call Bob Watson Service Centre at 03 9882 2451 for a quick solution.