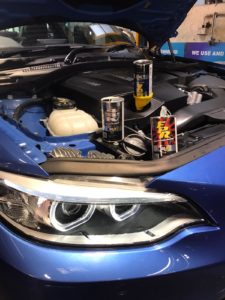 Regular scheduled servicing is important to keep your vehicle running to its optimum standard. At Bob Watson Service Centre, we pride ourselves on the standards of car service we provide to our customers across Camberwell and the surrounding suburbs. Our friendly and professional mechanic Camberwell team ensures that you are made aware of any servicing and repairs carried out under the hood.
Range Of Services Available At Bob Watson Service Centre:
Logbook Service Camberwell:
Getting logbook service done in a timely manner not only helps extending your vehicle's lifespan but also preserves its resale value and protects its statutory warranty. At Bob Watson Service Centre, we provide logbook service for vehicles of all makes and models in accordance with the manufacturer's guidelines.
Roadworthy Certificate Camberwell:
Whether you own a compact sedan or a lavish SUV, you need a roadworthy certificate while selling or re-registering your vehicle in Victoria. We are authorised by VicRoads to inspect vehicles and provide roadworthy certificate if they meet the expected safety standards.
Brake & Clutch Repairs Camberwell:
Defective vehicle parts will affect the performance of your car and make driving completely unsafe. We offer comprehensive brake and clutch repairs using high-quality original parts and help you get back on the road both safely and swiftly.
Pre-Purchase Inspection Camberwell:
Buying a used car? A pre-purchase inspection from our vetted Camberwell mechanic will ensure your complete peace of mind and help negotiating on the price too. We have a complete checklist that our mechanic goes through and provide you with an unbiased report on the status of the vehicle that you have intended to buy.
As a VACC-approved auto repair centre and with more than 40 years of experience in the industry, we meet the highest standards in terms of the quality of our service, fair pricing and reliability of repair works carried out on your vehicle. Whether your vehicle requires a general maintenance service or complex mechanical repairs, feel free to call 03 9882 2451 and schedule an appointment with us today..