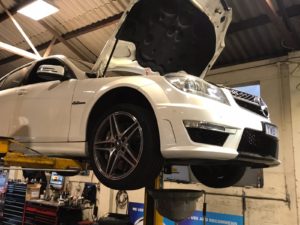 Are you looking for a car service? At Bob Watson Service Centre, we'll repair and service your Holden vehicle efficiently and promptly. We have a team of factory-trained Holden mechanics who services your Holden car with the utmost professionalism and care. When you come to us, you'll understand that you have chosen the service best suited for your Holden. 
As an authorised Holden service provider, Bob Watson Service Centre has been providing high-quality repairs and maintenance for all Holden makes and models. Our factory-trained mechanics have everything to keep your Holden running as smooth as possible. We perform all types of car repairs and have the top quality oils, components, which exceeds the Holden specification. 
Maintenance
Regular service will keep your Holden running at its best. With our trained experts, you can get back to the road as soon as possible. Our Holden specialists accurately access the repairs and maintenance work with precision and care. So, when you come to us, you can benefit from a fast, reliable, and cost-effective Holden service.
Maintenance is the key to making your Holden vehicle run at the optimum performance for a longer period. We have the latest equipment to carry out diagnostic and routine service as per the industry standards. Our mechanics conduct car service by the manufacturer's specification and use manufacturer approved spare parts to upkeep its efficiency. 
Repairs
Whether your vehicle's engine light is on or it is not performing well as it did before, we will conduct an advanced diagnosis to determine the issue with your vehicle. Once we detect the issue, we will come up with a cost-effective way to fix the problem as quickly as possible. 
Our expert mechanics at Bob Watson Service Centre knows your vehicle inside and out better than anyone and provide the best car repair service possible. Call 03 9882 2451 today to schedule an appointment, and let us offer you a hassle-free Holden car service experience. We also have extensive knowledge in performing regular maintenance & car service, logbook service, roadworthy certificate, exhaust repairs, pre-purchase inspection, mechanical repairs and much more.