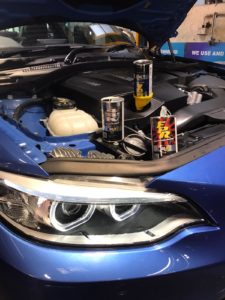 Will you buy a house without inspecting it? Definitely not! It's a big purchase and there are several things that might go wrong, costing you a big fortune to fix in the future. Just like a house, a car is also an investment, having many parts that could be in need of repair or replacement. That's why it makes a lot of sense to hire a certified car mechanic to conduct a comprehensive pre-purchase inspection of the vehicle you are planning to buy.
What Is Pre-Purchase Inspection?
Pre-purchase inspection is a vehicle inspection carried out by a licensed mechanic who will check the car and determine its mechanical, cosmetic and safety condition. The expert will sort out any existing conditions and potential issues that might arise in the future. In addition, he will examine if previous damages have been properly fixed. By getting a full insight on the vehicle's condition, you can make a great purchase confidently.
What Will Be Inspected?
During the inspection, your mechanic will examine the vehicle thoroughly, including all of the following parts and components:
Tyres
Wheels
Body Condition
Frame
Suspension
Brakes
Clutches
Radiator
Hoses
Belts
Battery
Engine
Fluids
Glass
A/C unit
After completing the inspection, the mechanic will provide you with a detailed report that outlines the exact condition of the vehicle. Depending upon the vehicle's state, you can negotiate the price with the seller or neglect the offer. Knowing about the vehicle before purchasing it helps you make a well-informed decision.
What Are The Benefits of Pre-Purchase Inspection?
Having the complete inspection done can be more helpful in getting informed about the issues with the vehicle you are willing to purchase. This enables you to get better value on the car, including the repair bills or negotiating the price.
Even the smallest car problems can put your and your family's safety at risk. A pre-purchase inspection goes a long way to ensure that hidden problems are identified and fixed in the most efficient manner.
Call Bob Watson Service Centre!
For pre-purchase car inspections in Melbourne, you can trust the experts of Bon Watson Service Centre. With a team of certified car mechanics, we have been providing exemplary auto repair services to our customers across Hawthorn East and other suburbs of Melbourne at the best possible prices. If you need help with general car service, car repairs, logbook service, mechanical repairs, RWC, brake repairs, clutch repairs or car exhaust repairs, feel free to call 03 9882 2451 and schedule an appointment today.