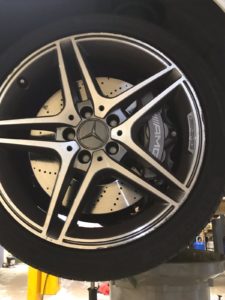 Looking For Kia Service in Hawthorn East? Bob Watson Service Centre specialises in offering Kia repairs and maintenances. Our maintenance service includes the engine oil filter, drain plug washer, and other basic parts replacements, as well as inspections and tune-ups, to guarantee that your Kia vehicle is always in its optimal condition. 
You'll experience a higher level of care and professionalism when you service your Kia with us. We have a team of trained mechanics, who has knowledge about the Kia vehicle and has the right and latest equipment to diagnose, and stock the top-quality components required for the repair process. 
Maintenance
Is your vehicle performing well? When you suspect that your Kia is showing signs of repair, it's time to get your vehicle for maintenance. From a simple oil change to uncovering any complex issue, our mechanics will be able to detect any underlying issue with an in-depth inspection and provide an accurate solution that your vehicle requires. 
When your car needs new parts, you can find them at Bob Watson Service Centre. We stock factory- condition components or parts for replacement and ensure it works the best in your vehicle. 
Repairs
When it comes to Ford repairs, you can trust our expert mechanics. Our mechanics have the expertise to ensure that your car is thoroughly checked and we service your vehicle as per the industry standards. Every Kia is unique and our qualified mechanics are trained to work on Kia vehicles so that your Kia Service is done right at the right time. Using manufacturer-approved parts is the key to your car's health. So, we ensure to provide genuine replacements and standard components that improve your vehicle's efficiency and performance. 
If you want the best service and want to ensure that the repairs are done right, without further thought, bring your vehicle to our expert mechanics at Bob Watson Service Centre. We also have extensive knowledge in performing regular maintenance & car service, logbook service, roadworthy certificate, exhaust repairs, pre-purchase inspection, mechanical repairs and much more.
Need us to handle your Kia repairs and maintenance? Call 03 9882 2451 today.