Looking for a high-quality Landrover service? At Bob Watson Service Centre, we offer quality Land Rover repairs and service. Keeping your luxurious vehicle in its regular maintenance and service will extend its lifespan and enhance its efficiency for years to come. We provide personalised care for your vehicle and ensure it runs at its best. 
Maintenance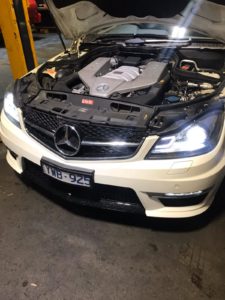 When it comes to premium car maintenance's, you can trust our high-quality service. We accurately pinpoint the errors and dysfunctions in your Land Rover and resolve it in very less time. We use advanced tools and equipment to help us with safe and reliable maintenance. With specific schedules, we can help you maintain your vehicle for a long-term. 
Our Land Rover vehicle service includes oil and filter change, a tire rotation, a comprehensive vehicle examination, which includes inspections of the wiper blades, wheels and tires, parking brake, exterior lighting, the exhaust system, drive belts, and a check on the fluid levels. It also includes a windshield wiper, power steering, cooling breaks, and the replacement of air filters. 
Apart from our maintenance service, we also provide inspection of the suspension, wiring harness, steering system, hoses, and brake line and brake system fluid change. To keep your vehicle comfortable and economical, ensure to get a Land Rover service from our certified mechanics. 
Repairs
Though it is the most-efficient and classy vehicle on the road, unlike every vehicle, Land Rovers do come up with repairs at some point. To ensure, it is free from all types of repair, having a Land Rover repair service from our mechanics will have all the elements checked and replaced.  Moreover, we ensure to keep your land rover in top condition.
To have your Land Rover run efficiently and avoid costly repairs, get a Land Rover service from Bob Watson Service Centre. For more information, call 03 9882 2451 today.