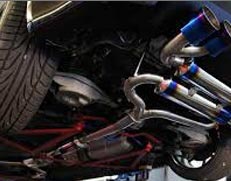 When you buy a new or used car, it is important that you start off right with the maintenance services that are not only needed but required. Even though these vehicles are great for making sure you get to the next destination, there are times that you will need to stop and see about its proper maintenance before driving on. Typically, there are at least 3 essential services that every Camberwell Toyota owner needs to take advantage of in order to ensure a smooth uninterrupted ride and they are provided for you below. Call us for your Toyota service in Hawthorn East, Camberwell, Kew & nearby suburbs.
Oil Change
Whenever a driver decides to take their vehicle in for regular maintenance, it is important that they consider which parts of the vehicle will be the most vulnerable for having expensive and costly unsafe breakdowns. Therefore, when an owner decides to schedule a Toyota service, they may want to start by getting their oil changed as recommended by the manufacturer. An oil change is essential for several different reasons including keeping the engine running smoothly.
Check the Tyres
Driving on good tires is a matter of safety and not a luxury. Therefore, the pressure and condition of the tires must always be changed properly. If not, the tires can be a hazard in bad raining weather and can easily cause a wreck to occur.
Brakes and Toyota Service
You do not have to wait to hear your brake squeak before you discover that there is a problem. Instead, you can have the brakes scheduled for maintenance regularly to see when it is time to replace brake pads and brake rotors if needed. With a trained technician reviewing these issues and problems in advance, you will not only save time but also money in paying for extra problems that can cause further costly damage to your budget.
Whether it is a simple oil change or a complex engine overhaul, Bob Watson Service Centre is your premier destination for all of your auto repair needs. Call 03 9882 2451 and schedule an appointment today!