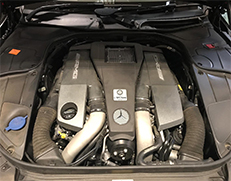 When it comes to keeping your Mazda in top condition, only a Mazda Service from Bob Watson Service Centre can deliver the assurance and the expert service that you're looking for. Also, we will inspect your Mazda thoroughly with advance diagnostic tools and make it running at its best. With our cutting-edge technology, you can maintain the value and performance of your Mazda. Our team of Mazda technicians provides meticulous attention in handling your Mazda.
Maintenance
Maintaining the Mazda is certainly difficult for most Mazda owners in today's lifestyle. To keep your Mazda running at top performance, you should service it at regular intervals. At Bob Watson Service Centre, we understand this and offer exceptional Mazda repairs and maintenance to keep it in its best shape. Whether it's a regular service or just want to improve your vehicle's performance, you can count on our trained Mazda mechanics.
When you come to us, you have access to the latest and specialised technology and professional service from our car mechanics. We keep our mechanics with frequent updates and they are up-to-date with every component of your Mazda. By bringing your vehicle to Bob Watson Service Centre for Mazda Service, you can have a driving experience like never before.
Repairs
If you suspect that your Mazda is showing signs of issues, it's time to bring it to us. Our team of car technicians will expertly diagnose the underlying issue and fix any mechanical repairs that have been bothering your vehicle. From a simple oil change to resolving a complexity, our trained mechanics can do every repair in a timely manner.
At Bob Watson Service Centre, we are equipped with the latest Mazda – specific diagnostic tools and equipment to detect the problem. Moreover, our factory-trained car technicians will provide an accurate repair solution promptly without wasting your time. We also have extensive knowledge in performing regular maintenance & car service, logbook service, roadworthy certificate, exhaust repairs, pre-purchase inspection, mechanical repairs and much more.
If you're looking for Car Service Centre in Hawthorn East, call the expert mechanics from Bob Watson Service Centre on 03 9882 2451 today.