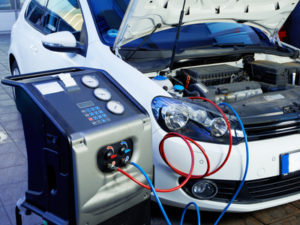 Maximise the lifespan of your vehicle and increase your safety on the road with auto repair and maintenance services from Bob Watson Service Centre. We have knowledgeable and experienced mechanics who have been providing reliable car service and repairs to the vehicle owners across mechanic Balwyn and the surrounding suburbs for many years now. From routine maintenance service to complex mechanical repairs, we handle it all with great care and attention.
Range Of Services Available At Bob Watson Service Centre:
Logbook Service Balwyn:
Strictly adhering to the service schedule recommended by the manufacturer is important to protect the statutory warranty of your vehicle. Here at Bob Watson Service Centre, we have proper training and experience to provide logbook service for all makes and models as per the factory guidelines using high-end tools and OEM parts.
Roadworthy Certificate Balwyn:
Our roadworthy inspection service involves checking all the safety components of your vehicle and providing roadworthy certificate if it meets the safety standards set by VicRoads. We will also compile a detailed report outlining the issues with your vehicle as well as the repair works needed to make your vehicle roadworthy.
Brake & Clutch Repairs Balwyn:
If you hear grinding or screeching noise from your car, or you notice a slow decline in driving features, never put off your visit to our garage. We strongly recommend you to book in for brake and clutch repairs at the earliest to avoid running the risk of your safety and damaged parts that cost considerably more to repair.
Pre-Purchase Inspection Balwyn:
If you have planned to buy a used car, having pre-purchase inspection done by our seasoned  Mechanic Balwyn will save the time and headache of examining the vehicle yourself. At the end of the inspection, you will receive a complete report stating the exact condition of the car you are willing to buy.
When you bring in your vehicle for any specific repair, we will not only fix that issue, but also look for any additional issues and rectify them right away, ensuring that you never experience any problem down the road. For more information on our automotive services, give us a call on 03 9882 2451.