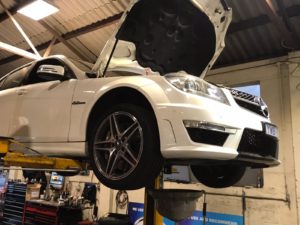 As a European car specialist centre, we specialise in giving fast, and reliable servicing for European vehicles like Audi, BMW, Volkswagen, Porsche, Mercedes-Benz, Alfa Romeo, and more. With decades of experience in European car repairs and service, our team of European car mechanics provides an unparalleled service for your branded vehicles. When you come to us, you can have the ultimate peace of mind and expect a high-quality service.
We tailor our services to match your requirements. We provide complete diagnostics for your high-end vehicles including brake and clutch repairs, wheel alignment services, air conditioning repairs, power steering repairs, exhaust repairs, and more. 
Audi Service
At Bob Watson Service Centre, we specialise in Audi repairs and services. We perform all kinds of repairs and services that your prestigious vehicle needs. With a fully-equipped workshop and trained Audi mechanics, our Audi Service guarantees the highest level of care for your vehicle. We can also work on all Audi makes and models, and you can expect a high –quality service. 
BMW Service
 Looking for a BMW checkup? With our BMW Repair specialists, you can expect a high-level, professional, and all-round BMW service. From inspection to the oil change, we take care of your vehicle to improve its performance, efficiency, and longevity. Our BMW service assures you to keep your BMW in top condition. 
Mercedes – Benz Service
Regular Mercedes-Benz service will keep your luxurious vehicle running at its best. With our trained Mercedes-Benz experts, you can get back to the road as soon as possible. Our Mercedes specialist accurately access the repairs and maintenance work with precision and care. So, when you come to us, you can benefit from a fast, reliable, and cost-effective Mercedes-Benz service. 
Volkswagen Service
We promise to deliver the Volkswagen Service that you expect and deserve. From covering the basic tune-ups, washing, and inspection, our trained Volkswagen specialists diagnose any underlying issues in your vehicle and provide a high-level of care. 
Porsche Service
Here at Bob Watson Service Centre, we provide exemplary Porsche Service including its line of models like sedans, SUVs, and more. We are fully equipped to perform any repair job on your vehicle. 
Looking for a European car Brands specialist in Hawthorn East? Call 03 9882 2451 now.